28 Feb,2018
DDU-GKY Report (Feb.2018). The Institute bagged two projects under DDU-GKY with a target of skilling and placing 2250 candidates under these two projects put together. Till Feb. 2018, the Institute trained 2200 cadidates and placed more than 70% of them. A breif report is attached. Pl. click the following link to read it full.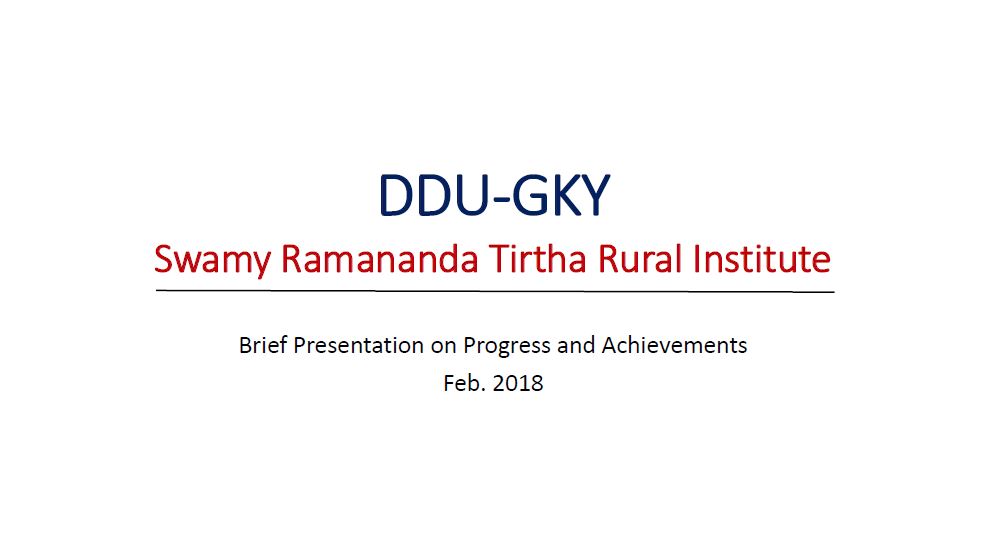 31 Mar,2018
Naipunyam - an innovative joint initiative by DRDA-Yadadri and SRTRI for promoting socio-eonomic empowerment of BPL women of Yadadri-Bhuvanagiri District, T.S. The important objectives beind the program are to 1) achive social empowerment among the wome to come together and explore their potential, 2) impart skill training in locally sustainable eonomci activities for livelihood promotion, 3) sensitize about the business opportunitiies existing within their native places, 4) assit the trained women to start their own micro-enterprises for self-employment, 5) guide and support in raising necessary financial support from Sreenidhi and commercial banks, etc. Pl. click the following link to know about more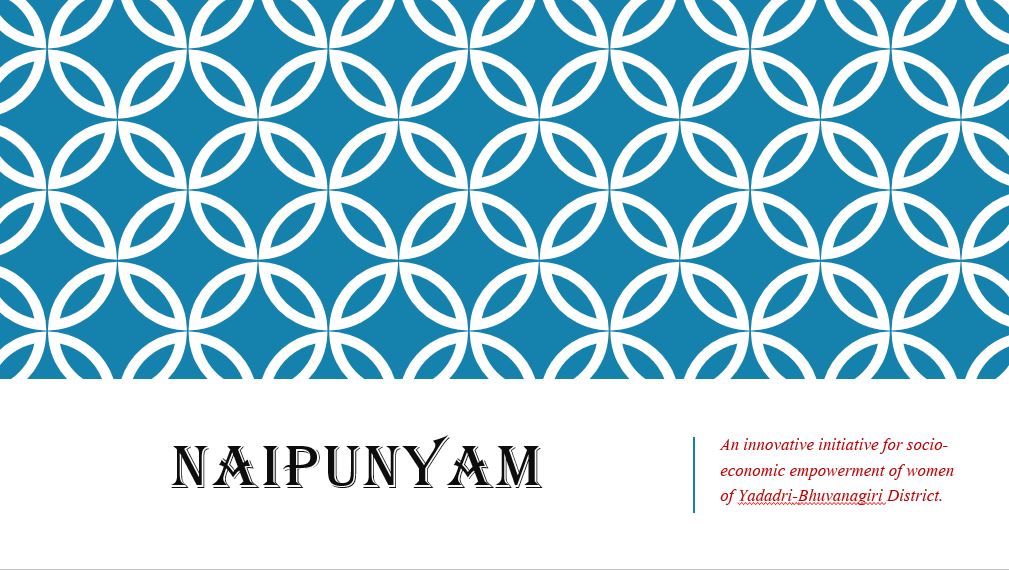 07 Jul,2017
Aspiring Minds - Skill India Fellowship: Mr.Shivudu Thandu, Computer Hardware Trainer, SRTRI secured 4th place in the national competition of Skill India Fellowship among 1300 candidates appeared for in Electronic/IT/Hardware Sector, conducted by Aspiring Minds (2017). He was awarded Skill Excellency Certificate on 07.07.2017 at New Delhi.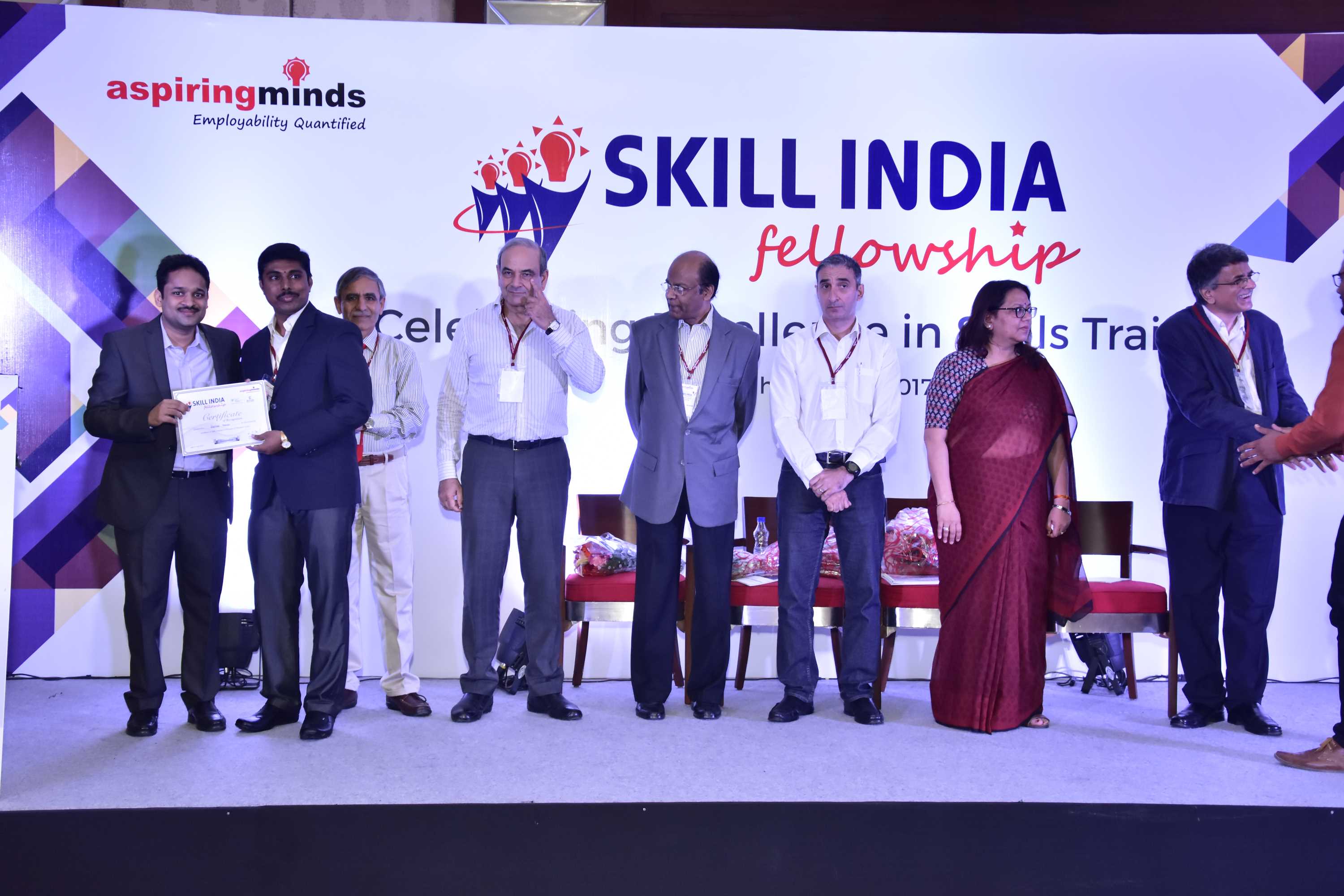 12 Feb,2018
Visit to 14th Auto Expo 2018, Noida by SRTRI Team:
The training staff of SRTRI Automotive Division - Sri Ayodhya, Sri Shabbi Paasha, and Sri Seetaram participated in the 14th Auto Expo 2018 The Motor Show, Noida, U.P, India (9-14 Feb. 2018). The visit was organized and sponsored by TVS Motor Company as part of SRTRI-TVS Motor Company Community College initiative at SRTRI. The team was appraised of all the new vehicles recently launched and yet to be launched by premier automotive companies like TVS, Honda, Hero, Bajaj, LML Vespa, Yamaha Motors, India Kawasaki Motors, etc. The team was also provided a one-day "Orientation on New Products, Features and Strategies" by TVS Motor Company Officials and SMEs.